Turn Your Craft into a Thriving Full-Time Business with the
STRATEGY ACADEMY
The Strategy Academy is a year-long online program for passionate creatives who want to build a productive, profitable and sustainable business online.
Getting your business up and running requires clarity, vision and the ability to execute consistently on the right strategies. You want to build faster, create better, and make money ASAP. But doing this alone is overwhelming and time consuming. So we've made you a roadmap. A plan of action. A tried-and-true system to follow so you can feel confident about the future of your business.
Because Trello and list building, Facebook groups and client processes, shop themes and drop shippin oh my -
you're basically an Instagram scroll away from throwing your new iPhone XS at the wall.
Brilliant ideas? Check. Strategy and the actionable how-to's?
Need and need. Tough love to learn how to get out of your own way? Add that to the wish list, too.
It's all a part of The Full-time Creative Entrepreneur Method that's found inside the Strategy Academy.
A robust all-in-one system for you to follow every step of the way.
Imagine being able to get an easy-to-follow blueprint for you to go from crafting the perfect idea, to setting up shop, to being profitable, and beyond.
A done-for-you online business strategy in hand. Along with your launch plan, marketing plan, financial plan,
automations flow, and sexy systems without the years of trial and error (um, no. Fast forward to all the paydays, plz.)
We know you're ready to be a profitable Full-time Creative Entrepreneur.
Because the overwhelm of #allthefreebies, #allthechallenges, and a gazillion Facebook groups of "entrepreneurs?" Well, that's just a lot of noise. And we want to bring you back to basics, and hand over the playbook to how you can replace your income with your creative business.
(Oh, and hey—fun fact: there are no magic pills or get-rich-quick schemes. It actually turns out work does require, well, work.
But we promise there's a way to do it without the 234,857,102 Google searches and Nutella spoonfuls at 2 a.m.)
In a dream world, you'd cut the crap and just head to "show me the money" land, bypassing Pinterest printable overload and your inbox of marketing emails. Ain't nobody got time to read all that: You need someone to help you figure it out, so you don't become that statistical small business that burns out before year 5.
And that, babe, is why we created a solution ...
Your blueprint for a thriving business
We've packed our entire online business strategy in an A-to-Z system.
We're your business fairy godmothers to get you through it (complete with sparkly pom-poms).
This process is the exact method we used to take our business from baby creative idea to half a freaking million dollars in less than 3 years—and it's precisely how we still run our business. We're handing over the keys to the queendom, babycakes. And it's what you can take to finally fuel your passion and your pocketbook.

Strategy Academy is made up of 8 modules, loads of video trainings, fillable workbooks, and a small, private confidence-building mastermind community of other bosses JUST like you looking to be proud and paid by the work they put out into the world.
Tired of reading all about it?
- Jordan Ellis, Jordandené
Take a Peek Inside
There are eight core modules included in the program, plus a treasure trove of bonus workbooks, mini-courses and masterclasses to help you develop the skills to build a profitable and sustainable business. Here's our exact curriculum so you can make sure the program is right for you and your business.
MODULE 1 // Build Your Foundation
Whether you're just starting out in your home office or spending your lunch hour
on webinars: we'll cut to the chase with the framework you need to pour the foundation.
How to Find the Why Behind Your Why, because when you tap into this, all of a sudden you have a fuel that inspires you—and the worksheet to hack it out.
A What's Your MVP training so we can figure out what it is that's going to make you real dollar bills, y'all.
The Clear Idea Matrix: So someone's already doing your idea?! Pssh. Don't you worry your pretty little head: It can still work, we'll shoot you straight on how to create an offer that stands out and that people are hungry for.
How to Choose an Idea When You Are Multi-Passionate, giving you a tough-love conversation on how to gut-check your ideas and focus on one at a time (while still letting those other things be creative outlets).
5 Reasons You're Not Selling, followed up by 8 Ways to Persuasively Package Your Offer so you're ready with tips that will prime your audience to buy.
The Validating Your Offer training, because you have other things to do in your life besides lose sleep at night wondering if this offer is going to bring in the cash moneys. We're letting you in on the 3 questions to ask yourself to make sure what you're thinking is something worth moving forward with.
(Value $497) Included in the Strategy Academy
module 2 // Craft your message
Time to start channeling your inner Beyonce — let's talk about lift-off. We're pulling out all the stops
(and marketing tips) to make sure you kick imposter syndrome to the curb for good and produce a brand that's set to sell.
5 Pages Every Website Needs, go get a cup of coffee (and snacks)—this one gets nitty-gritty. We'll outline the pages you need and our top tips for writing them.
How to Get People on Your List 101 — let's move this thing past just your mom following you, ok? We'll talk about why this absolutely crucial piece of business real estate is THE MOST important thing you can leverage to start getting paid.
Goin' Social, because you don't *actually* have to be everywhere. Promise. Let's talk about how to find where your dreamies are, and how to meet them there.
Creating a Content Calendar that will get you ready-to-go when it comes to blogging consistently.
Investments. Aight, babe. You've heard it—you gotta spend money to make money, and we're going to 'fess up and tell you what we spent money on that was WORTH it, and what, well, isn't really a tool/app/software that you need.
(Value $497) Included in the Strategy Academy
Module 3 // Nurture your dreamies
You'll walk away from this module understanding exactly what to do with your dreamies
once they're in your audience … and get a step-by-step guide to content marketing.
Our Keep Doing the Work Guide, where we discuss keeping up the momentum and feeling confident in your every word, move, and decision.
Nurture Your Subscribers Via Email: We want to make sure you're not wasting your email list, so we'll talk you through the steps AFTER you finally get people on your list so you can turn sweet-talk those subscribers into buyers.
Go-to tips to Nurture Your Subscribers Via Social Media, so you can inch potential customers closer to the sale from Instagram, Facebook, and more.
We'll tell you How to Use Webinars to Sell — un-freak yourself out, ok? They're NOT as scary as you may be thinking, and webinars can unleash tremendous growth for you in half the time it takes to do other things.
The Free, Free, Free, Marry Me Method … because you've seen how we love to give, but (fun-fact): it's also the secret to making moo-lah. We'll talk through how to know what to give away for free and how to know what to charge for.
(Value $397) Included in the Strategy Academy
module 4 // STREAMLINE WITH SYSTEMS
During this module, you'll learn how to utilize systems and relationships to save time and make mo' money.
We're also covering how the heck to figure out how much to pay yourself (yay cha-ching!).
We know you're time poor (us too!), so learn how to make your ideas and process flow while you churn out content with the Rinse & Repeat System!
How to Upgrade Your Systems, because quality matters, sure, but the right systems and tools are also going to speed up your workflow and productivity … and we want to make sure you're equipped with distinguishing the "nice to haves" from the "you actually will work faster with this" things.
The Common Mistakes Checklist, so next time sparkly squirrel syndrome strikes, we'll be in the back of your mind. Consider this a little tough-love medicine.
Let's talk Affiliate Marketing. Because yeah, sure, it sounds magical to make money with products you didn't even make, but there *can* be pitfalls—don't worry. We'll equip you with everything you need to know to make it work for you.
How to Get Started with Joint Venture Relationships, because 6-8 months into your business, it's time to expand your audience by tapping into others, and we'll tell you how that rolls.
What to Pay Yourself — the thing that both makes you excited … and makes you want to throw up all at the same time, right?? We're going to help you get started with those Friday paydays.
Don't let your eyes cross—we're going to show you (and give you) a Forecasting Spreadsheet so you can learn to be a boss who can understand a profit & loss statement, and make the CEO decisions with those results.
(Value $197) Included in the Strategy Academy
module 5 // SEE THE BIG PICTURE
Ever wondered how to transition from 1:1 to digital sales? Or from services to products? We'll talk you through that here.
Reevaluating Your Why, at some point, you're going to need to check yourself at the door of your business and reflect back to make sure you're doing things that are inline with what you set out to do. We'll talk you through how to do that.
Future Focused 101 — we're all about that tweak and repeat, so in this training, you'll learn how to review your business and content systems.
Saying No to Say Yes Later, a pep-talk that will pump you up about how to say no to opportunities that—on the outside—look amazing, but may not actually pay off.
(Value $197) Included in the Strategy Academy
MODULE 6 // Create Sustainability
We're in the business of you being in business. Sustainability is sexy babe, but how do we achieve it?
This module uncovers the areas that will make a difference in your doors staying open.
Your Niche, we're talking about how you can widen the scope of your niche and speak to even more people — all without losing sight of the original audience you set out to serve.
How to Fail Fast — we're all about dropping things like they're hot if they're not working, so in this training, you'll learn how to know when to cash in on the stuff that works and drop the rest.
How to Lean into What Works, giving you the mindset shift to take what's working and run with it—and how to put your money where your results are. We'll also hand over our entire list of questions we use to get feedback from our clients and customers.
What Do Your Numbers Tell You: This isn't Monopoly, yo. This is real money, and you CAN increase your average sales per customers. Let's talk about how to do that.
(Value $197) Included in the Strategy Academy
Module 7 // Formulate a Passive Business
We don't care if cash-dollar bills are floating out of your eyeballs at this point: Pausing to implement systems and
capitalizing on smart automation before you hire on a team will make you more money in the end. We'll tell you how to do that.
Customer Service it's okay if it's not your favorite—it's most important that you stay in YOUR zone of genius, and we'll tell you how to get out of that inbox.
Automate Your Reminders —you've got a lot going on, and we don't want you to forget the important stuff. Whip out your digital calendar and get ready to learn some ninja tricks, so you've got a virtual secretary keeping you on schedule.
Sales Funnel Automation, giving you the tools to have money coming in even when you've got to work on other things. We'll tell you what's gotten us results so far.
Money in Your Sleep: Because you CAN make an extra $10K a month if you have the right systems in place working while you're sleeping—or running the carpool circuit.
(Value $397) Included in the Strategy Academy
Module 8 // Reach Your #SquadGoals
Even if a large #Squad isn't on your bucket list we still want to arm you with growth hacking tactics that can bring your business to new heights.
Be Your Own CEO, because you've worn all the hats growing a successful small business, but as hard as it is to take some of those off, you're going to have to in order to step into the CEO role. Here's how to delegate well. It's when you do this right that you can....
Reach New Audiences — in this training, we'll discuss how to grow your community and take the good thing you've got going and get it growing into other areas.
Grow With Podcasting, 'cause we know, we know: It's hot, it's where it's at, and you're interested. We want to show you how to tell stories, connect with your audience, and rock interviews.
Vlog, Facebook Live, and Instagram Stories — listen, 80% of online traffic will be video by 2020. Are you ready for that, babe? Let's talk through how you can grow that know, like, trust factor in an instant with video.
Implement Facebook Ads. Have you heard of these? Just kidding. IF you know what you're doing, these guys are gangbusters. We'll tell you about the results you can see here.
(Value $397) Included in the Strategy Academy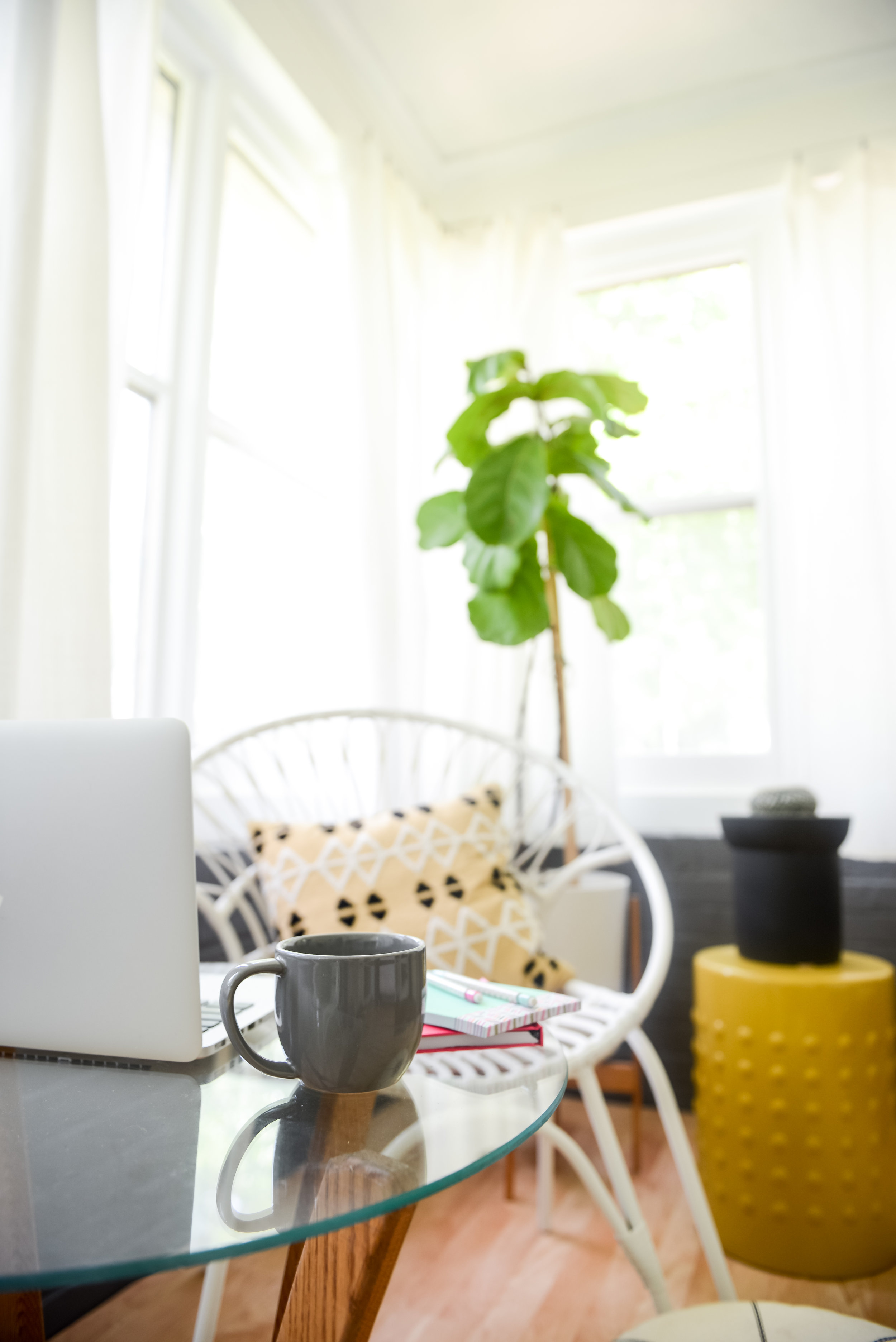 PLUS, you'll also get instant access to:
Hundreds of pages of actionable insight in PDFs, printables, and more...
61 video training modules, including 6 investment trainings, so you learn where to spend money in your business (and what to skip)...
8 Therapy Session videos: Strategy Academy is heavy on the content, but we also want to get real with you and talk about the obstacles and doubts that are par for the course in running a business. Those are NORMAL — we just want to get you unstuck from any Negative Nancy trip-ups that may be popping up...
Access to our private community, so you can get mentored by yours truly—and get feedback from other bosses in your same boat...
Surprise bonus Guest Expert sessions: listen, we're friends with some pretty smart people so we bring them in to strategize, coach and mentor you throughout the program...
Monthly group coaching calls, so you can get feedback on your business.
Oh! Wait, put your Socks on ....
did someone say BONUSES?
In addition to the eight core modules, you'll also get a treasure trove of bonus workbooks, mini-courses and master classes to help you develop additional skills to grow a business that makes an impact. We want to arm you not just with the roadmap, but the how-to. That's what makes this different. We don't just like the idea of you succeeding, we want to see it happen.
You also get instant access to our
library of mini-courses:

🖥 Squarespace for Business Course, so you can create a beautiful digital home with a how-to guide to our favorite drag-and-drop platform, skipping out the tech headaches that come with most website builders.
Tech can be overwhelming and scary, especially when it comes to building your own website. But for most, a designer budget just isn't in the cards. Inside this program we walk you through everything it takes to DIY your own website in a weekend using Squarespace, step-by-step. These easy-to-digest modules cover every square inch of our favorite website platform so you can get a beautiful site in a matter of days.
Even if you already have your Squarespace site up and running this program also covers advanced Squarespace techniques for the tech-savvy creative.
(Value $397) Included in the Strategy Academy

🌯 Webinar Like a Boss, because we know hitting that "go live" button can be intimidating, and in this course, want to walk you through our best tips for getting started, using the right software, figuring out what in the world to teach and perfecting your pitch.
Since webinars have been a game changer for our own business, we're confident they can be powerful for you too. Inside this program we show you exactly how to set up a webinar using WebinarJam and how to run an entire webinar from start to finish (including the pitch!) using our B.U.R.R.I.T.O. method.
We're taking away the fear of being on camera and (gasp!) selling on air. Using our method you'll be converting your dreamies in no time and offering super valuable content that keeps people coming back for more.
(Value $297) Included in the Strategy Academy

💰 Accounting for the Non-Accountant Taxes got you down? Keeping track of expenses stressing you out? We're making it easy breezy inside this 7-part training. We're talking deductions, quarterly taxes, business write-offs and more. Trust us, it's not as complicated as you think!
Use the included worksheets to estimate your quarterly taxes, calculate your home office deduction, track independent contractors, and mileage.
(Value $197) Included in the Strategy Academy

🔮 Your Business Horoscope In order to pivot properly you need the data to back up your decisions. In this program we're showing you exactly what stats, data and analytics you can pull from your business to get deep intel for your next move. Yes, we're talking math people, but it's sexy math.
Inside this mini-course we'll teach you how to calculate the growth of anything in your business, complete with a 10-page workbook and our Plug-and-Play Calculator for planning profits, tracking stats, and more.
(Value $197) Included in the Strategy Academy

🤖 Your Digital VA Remember when we said automation is key to growth? Yeah, we meant it. This bitesize, 19-part video course will go behind the scenes and teach you how tech automations and systems can take things off your plate—plus, 8 tech trainings to show you how you can make our favorite tools work for you.
In this program we're walking you through exactly how to set up workflows, rules, processes and more. We're showing you how to do it all with our favorite programs: IFTTT, Zapier, Butler and Trello.
We know the hardest part is wondering what the heck to even automate! So we're giving you loads of ideas with and a peek over our shoulders to show you how to get it done. After this program you're gonna wonder how you ever got anything done before.
(Value $397) Included in the Strategy Academy

👯 Growing a Team Adding on other people to your team might seem like more work than it's worth. In this program we walk you through exactly how to interview and hire, how to hold team meetings to keep up morale and tools to manage your team effectively. It includes the map so you can plot out how to financially prepare for growth. We're even sharing our favorite softwares, apps and tools to keep up with team communication and make sure everyone gets paid (happy dance).
This piece is crucial if you truly want to uplevel. You can't be the wearer of 8 bagillion hats forever. Keep your eye on the big picture and use this program to help make it happen.
(Value $397) Included in the Strategy Academy

😍 Private Mastermind How about walking through this entire program with guided material and strategy from yours truly? Sound like a dream? It isn't. The Strategy Academy comes with unlimited access to us (and an intimate group of serious bosses) for life.
Inside the private mastermind there will be daily prompts to keep you accountable, smaller focus groups for even more intimate learning and the ability to ask questions 24/7.
(Value $397) Included in the Strategy Academy

💄 LIVE Strategy Sessions We know that accountability is sometimes the make or break for you when it comes to learning something new. You get access to monthly 60-minute live coaching calls where you get the opportunity to ask us anything. We'll help you strategize further, dig deeper and make even bigger things happen.
Our goal is to make sure you feel super empowered and equipped to tackle the material. We'll give you ideas on how to tweak it to best fit your exact business, walk you through any areas of concern and give you extra strategy around any module.
All calls will be recorded so even if you can't attend live you can still get your questions answered and strategy worked out. This is one of our favorite pieces of the program because we get to know you and your business on a whole new level - that's when the magic happens!
(Value $12,000+) Included in the Strategy Academy

🍭 Guest Experts Listen, as much strategy as we can bring you, we know there are others who can help you take things even further. We kinda like to be friends with the smartest people out there and that's great news for you. You'll get a chance to chat with business leaders and badass creatives.
These bonus guest expert sessions will be live Q & A style so you can ask them anything! Each will be recorded to you can watch them again and again.
(Value $2,000+) Included in the Strategy Academy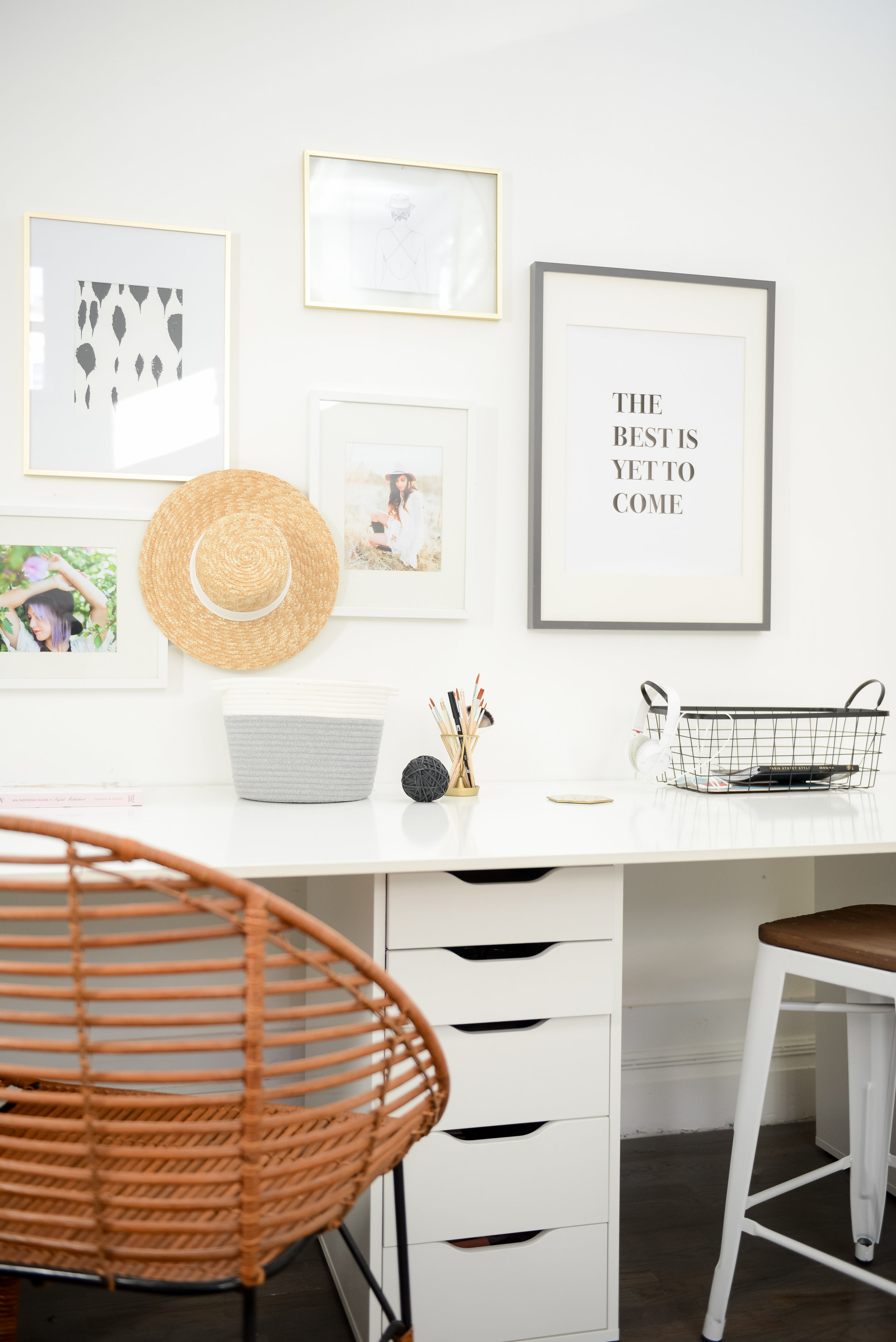 Because of this program, you'll be more confident in your business, because you can be sure that your time and energy is being spent wisely (instead of on tactics that don't even make sense for your business).
You'll no longer be frozen at ground zero afraid to start, because you're going to be able to know exactly which order to tackle everything in your business (literally step-by-step).
The Strategy Academy will challenge you to do more and be better. There are no magic pills, simple solutions, guaranteed results or a one-size-fits all strategy.
Running a business requires focus, courage and willingness to change. It isn't a "set it and forget it" approach to making money. It requires consistency, confidence and a never-give-up-attitude.
Inside the Strategy Academy you will literally have all the answers you need for your business without sifting through 3,529 Google hits. Can you imagine what kind of clarity that would bring to your business?
Who is This Program is For?
Still working a 9-5 and want to turn your creative passion into your full-time business? Do you imagine your business scaling beyond your wildest dreams? Are you just starting out? The Strategy Academy can help you:
Reveal your why

Focus on your vision

Validate your offer

Create valuable content
Maximize your systems

Build an irresistible brand

Grow your email list

Nurture your subscribers
Increase sales and profits

Narrow down your niche

Pivot to your passion

Evaluate your customers
Become more productive

Learn proven strategies

Scale your business

Plan for your future
How to know if you're a perfect fit for
The Strategy Academy
You're still working a 9-5
And want to turn your creative passion into your full-time business—you've got the drive and the passion, but need to get your hands on a step-by-step plan to monetize that.
You've already got a business
But now, you want to grow it beyond your wildest dreams: it's time to learn how to focus, pivot, and scale so you can step into the CEO seat.
You're pro-internet
We're all about brick-and-mortar (and have students who have physical storefronts), but the strategies we teach center on leveraging online techniques to grow your business.
You're not afraid of putting in a little elbow grease
And using your brain: it doesn't matter WHAT industry or WHAT stage of business you're in, you're ready to step up and play the long game, get creative in your solutions, and take action to implement what you learn.
You don't have time for the pitfalls and mistakes
That could come with bootstrapping it — you know it's gonna take work and that business success isn't an overnight situation, but constantly having to re-do things because it didn't work the first time? Nope. Not your style. You want the system that works.
Wanna cut to the chase and get inside?
You've got more biz ideas than you know what to do with.
What you need is someone to help you organize the chaos.
That's what we're best at babe.
Abagail & Emylee
BOSS PROJECT
co-founders
Want to learn how to build, organize and launch your business from someone who has built 7 different business, served hundreds of clients, thousands of customers and turned an idea into nearly half a million dollar business in just 2 years?
Hey babe! Abagail and Emylee here, and together we've taught more than 5,000 business owners how to create productive, profitable, and sustainable businesses. What began as a conversation over wine on Abagail's office floor transformed into building Boss Project: a community and business with ridiculous goals, dreams, and ideas.
When we first started our business we had the same struggles you're facing: we started from scratch (we're talking zero audience, zero dollars, and zero experience). We'd pick a strategy and run with it—some worked and some flopped.
But now, we're rewarded with thousands of happy students from all over the world, and hundreds of thousands of eyeballs on our content every single day.
The way we look at it, you have two options. You can bootstrap it on your own, or you can get in with people who made it work, skipping a pitfall or two (or a hundred) along the way, and getting the exact, step-by-step system that grew our business.
And now's the time for us to hand that blueprint over to YOU!
We broke it down, bundled it all up, threw some extra awesome sauce in and called it the Strategy Academy.
This course is unlike anything you've ever seen. We know that sometimes all you want is a loving business guide to keep you on track, tell you what to focus on next and how to actually grow.
That's what this program is all about. We don't want you to have just a full-time job with full-time hours. We want your passion, your baby, your creative business to provide a full-time income. Like, right now. Without sacrificing your health, sanity, family time, Netflix binges, Target runs, or naps.
We can't wait to see how
Your Business Changes
This course has the framework, but ultimately it's up to you to put it in place. The more time and focus you put into the Strategy Academy, the more you'll get out of it. We know that you can do this, do you?
The entire course is based online so you can participate from anywhere - home, work, the line at Target or at your favorite coffee shop.

The course materials include a mix of video content, worksheets, ebooks, and MORE. So, whether you prefer to read, write, watch, or listen to the content, you'll be covered. You'll be able to ask questions, get feedback and interact with other students online.
THIS COULD BE YOU
"In less than 30 days I launched my biz and made my first $1k."
- Chloe Lamplugh, Creative Chloe
Sound like something you want to be a part of?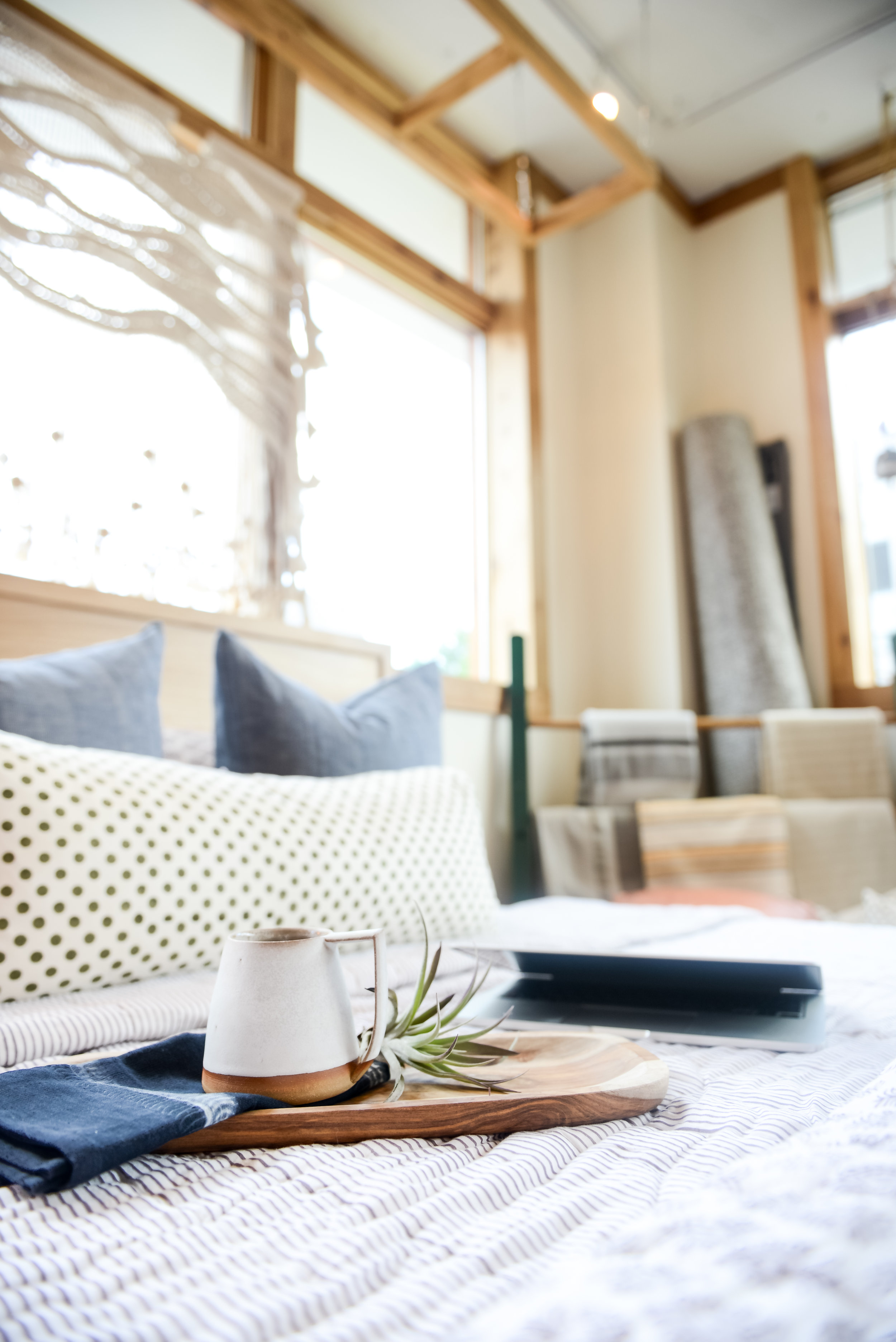 While we encourage you to go through the materials in the order they're laid out, we know life happens - and sometimes you just want to skip ahead or bounce around.
Either way we can assure you that you'll be able to devour these soundbites easier than we can devour a box of Girl Scout cookies (Thin Mints anyone?). We've broken everything down into easy-to-understand strategies, formulas and processes (you can literally copy and paste our process).
So you can catch this baby NOW and then reference any time you need it - while you workout, during naptime, as you heat up your cold cup of coffee or just binge listen and get it done. Totes up to you.
The Support You Need
Inside the Strategy Academy you'll have the guidance and support you've been looking for from like-minded creatives in a safe and encouraging environment.
Lesson Comments
Inside the Strategy Academy you'll have an opportunity to ask questions directly below each video lesson. You can join the conversation and interact with other students, and Team Boss Project
A Supportive COMMUNITY
Join one of the most active communities online. Some have even called it their favorite place on the internet. In our secret mastermind you can share your thoughts, bounce around ideas and get quick feedback.
Team TCC Support
Having technical issues or simply need to discuss something a bit more personal? Email hello@bossproject.com and we'll take care of you right away.
Group Coaching
Every single month on the 2nd Thursday at 2 p.m. CST you'll get the opportunity to hop on live with Abagail & Emylee. Come with questions and leave with a swift kick in the pants to get major shiz done in your business. All calls are recorded so even if you can't make it live you can catch up on the replay.
We can't wait to welcome you in!
Think your Industry is Too Niche for our Roadmap to Help?
Think again! We've worked with thousands of creative entrepreneurs from all sorts of industries like….
Art, Architecture & Design

Communications & Journalism

Coaching, Mentoring, Counseling & Therapy

Digital Marketing & Strategy

Education

Events & Planning

Fashion & Retail

Finance & Money Management
Health & Wellness

Photography

Spirituality, Mindset & Energy Healing

Virtual Assistants & OBMs

Web & SEO

Wedding

Writing & Editing

And So Many More
"The ladies of Boss Project, their resources, their courses, and their unwavering support and encouragement have been absolutely invaluable to the growth and development of my business but also to me personally!"
- Hilary Alberta, Sherbert Shop
How does Strategy Academy Work?
Locked & Loaded
As soon as you enroll, the lessons are yours to dive into! Put on a fresh cup of coffee, hit play on the welcome video, and then hop in the private community to meet your new mastermind sisters.
Ongoing support
Carve out time to watch your lessons and hop on the monthly coaching call to ask questions: we'll go through each practical step of launching and growing your online business.
fist bump = Success
Fast forward even just a module or two, and fist bump yourself: you're already seeing big shifts after just a few hours of watching the videos and putting our strategies for work in your biz.
The Strategy Academy is
ready for you, babe.
It doesn't matter if you still haven't landed on one idea or if you're feeling overwhelmed with #AllTheThings.

If you follow this system you will see success. Period.


So, What's Your Investment?
You could hack away at figuring out how to online business this thing up by yourself… searching YouTube tutorials late into the night, debating putting earbuds in to catch up on podcasts. But um, remember that time you were busy?
Or, you could learn the how-to AND get the swipeable strategy with a practical, step-by-step approach and mentorship from us.
Get the exact system that we've used to build a half-a-million dollar online business, grow a community, educate a team to help us out, and—best of all—build a legacy that lets us shut down our computers, go Netflix-and-chill, and call it a day (while money still fills up our PayPal account).
100% Risk-Free Money-Back Guarantee
This program can make massive changes in your life and business. It's not only worked for us, but hundreds of other business owners.
The cool thing about this program is that if you do the work you'll see results. Doing the work, though, is required. If you implement our strategies and don't see results we're happy to offer you a full refund, simply reach out to our customer service team to make it happen.
Pick your pLAN
Doors Close Soon
Payment Plan
12-Monthly Payments of $199
The Complete Program
FOR LIFETIME
---
8 Core Modules
6 Bonus Courses
Private Mastermind
Accountability Adventure
Interactive Sessions with Peers & Coaches
Live Implementation Exercises
Access to 12 Monthly 60-Minute Coaching Calls
Surprise Guest Expert Q&As
Unlimited Team TCC Support
100% Risk-Free Money-Back Guarantee
Lifetime Access & Free Updates
---
(Total Value $17K+) Included in the Strategy Academy
Pay in Full
Save 20% with one-time payment of $1997
Includes Everything from the Payment Plan
FOR LIFETIME
---
 Save $391